A serious problem are the sea sediments lying on the bottom of the ports, polluted in high degree by a number of oil derivatives from the ships passing there.
However, the extraction of marine sediments is not solely done due to pollution. The primary argument is the deepening of the docks, harbors and fairways to allow the movement of larger vessels.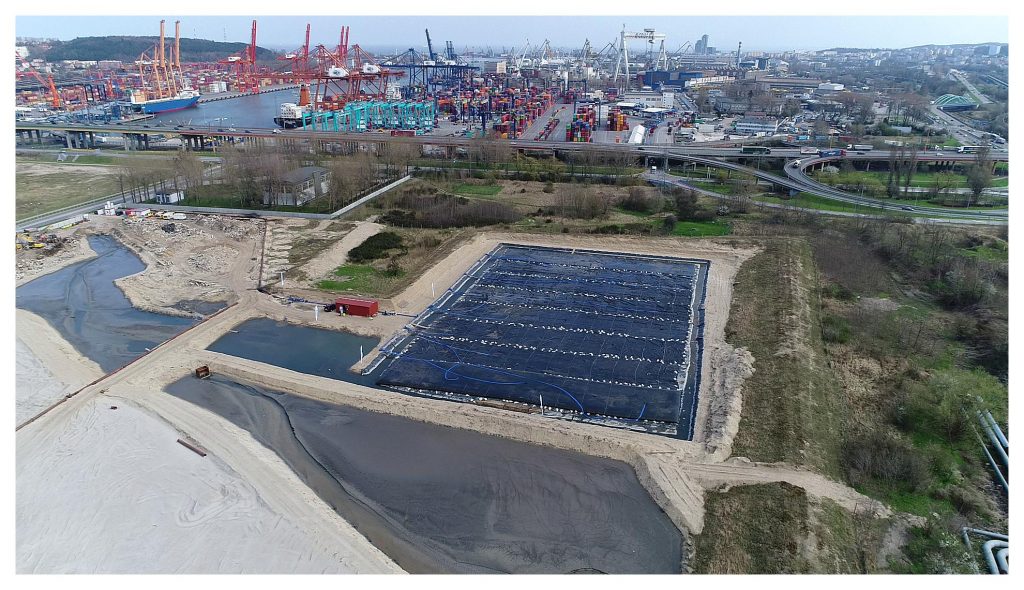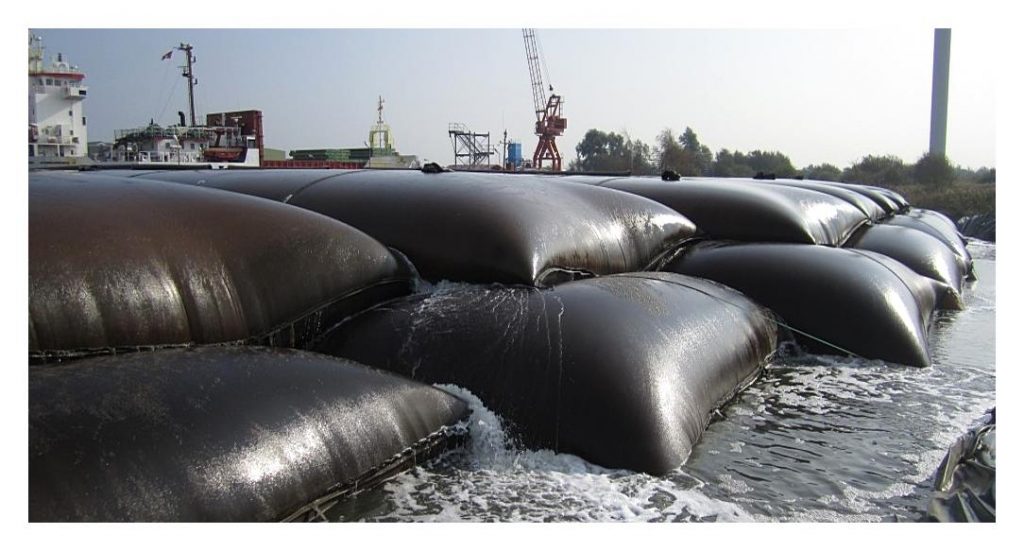 The dewatering technology of SoilTain® geosynthetic tubes will work in dewatering of both, polluted sludge lying in the upper layer of the bottom, as well as sludge from greater depths having more mineral character.
Geosynthetic containers have adequate strength and are adapted to receive conditioned sludge with a very high pumping capacity. At the same time, Inora employees use the polyelectrolyte dosing station to adjust the dose and concentration of the polyelectrolyte to the type of the flowing sludge.