The presented SoilTain® technology can be succesfully used to dewater the sludge, which left after the sewage treatment process. Constantly rising needs related to the management of sewage sludge, oblige to as low as possible their hydration level.
An effective process for water draining can be achieved using geosynthetic containers. As in the case of dewatering presses or centrifuges, also in this method, polylactrotrolytes are used to allow more effective sludge dewatering.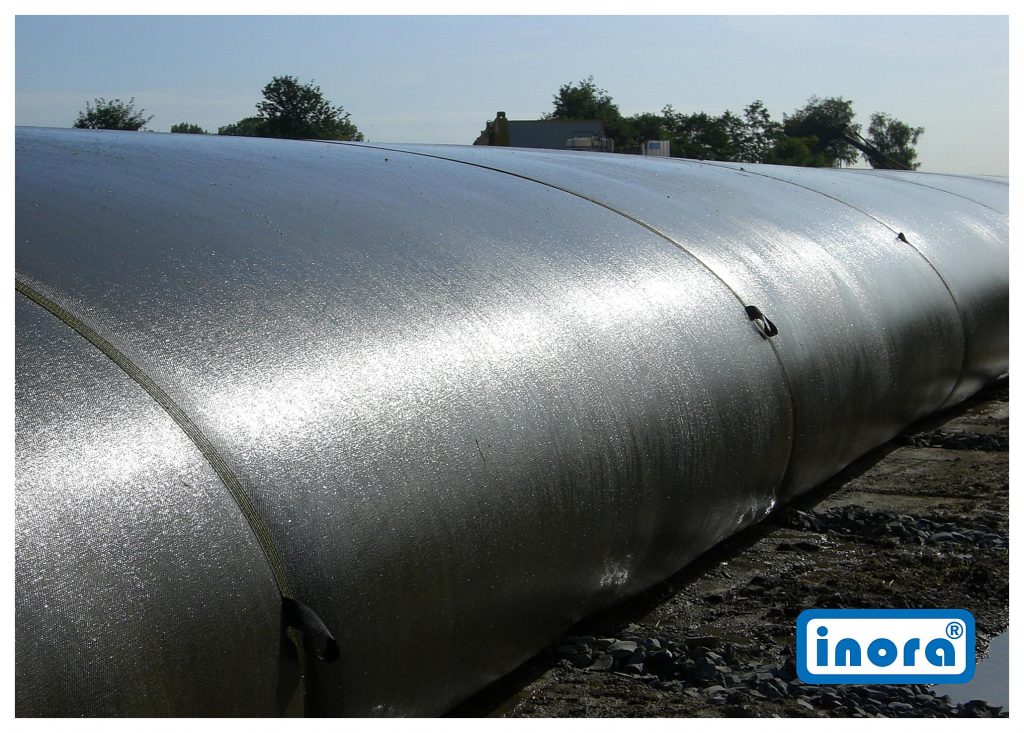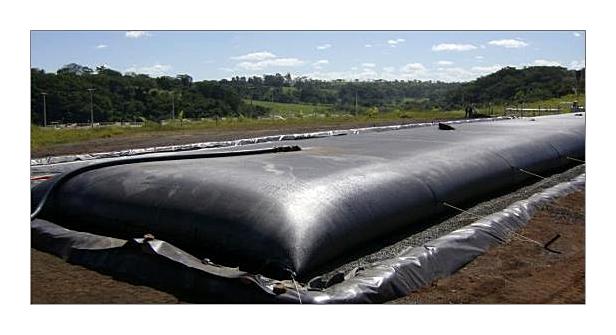 We should pay attention to the economic aspect, which is one of the reasons of the increasing popularity of this method. As a finished product, dried sludge is received, which significantly reduces its volume, and thus the costs of transport and disposal. In such a case, it is possible to exclude the use of various types of working machines, which often break down and with time their efficiency significantly decreases.
There are also additional costs of such devices operation, repairs or electricity charges, which can be excluded by using the technology of SoilTain® geosynthetic tubes.
Another advantage of the solution offered by our company, is no need of creation of sedimentary lagoons. On the other hand, if such lagoons already exist, geosynthetic tubes will also work here.
Stored sewage sludge can be extracted after a certain period of time or upon the lagoon clearance and still highly hydrated pumped into geosynthetic containers.